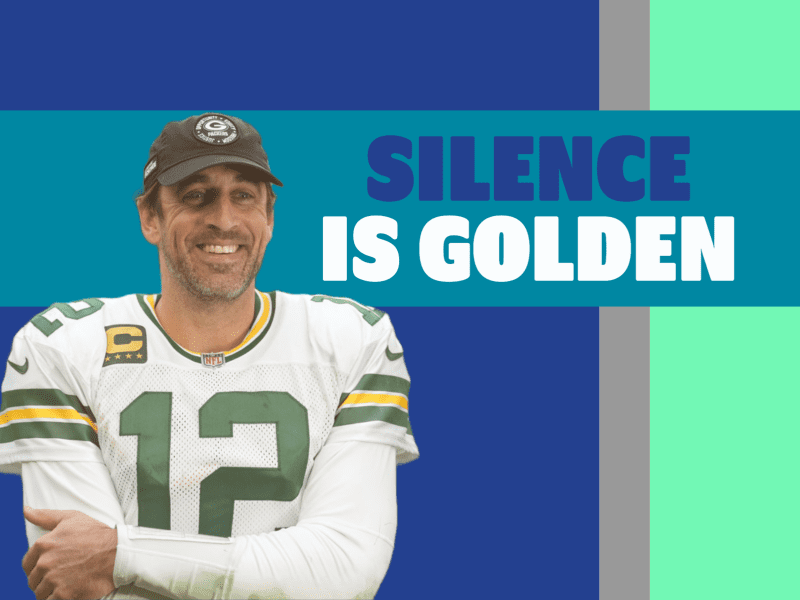 Green Bay Packers quarterback Aaron Rodgers has a big decision to make.  The four-time NFL MVP has retirement on his mind. At 39 years old the Super Bowl XLV champion is in the twilight of his storied NFL career, the oldest NFL quarterback currently playing now that Tom Brady finally retired.
The Packers finished the 2022 NFL season 8-9, third in their division, a disappointing finish for a Super Bowl champion known for leading the Pack to one dazzling second-half comeback after another.  Now Rodgers is not only contemplating if he'll return to Green Bay – he became a free agent at the end of the 2022 season) – he's also considering if he'll return to the NFL at all.  In true Aaron Rodgers form, he's going to extreme lengths to decide if it's time to retire.
Rodgers Is Famous For Living An Alternative Lifestyle
Rodgers isn't new to his post-season life garnering as much attention has his life as an NFL star. Cerebral by nature, the Northern California native is a self-proclaimed "Jeopardy!" junkie – he even hosted the show in 2021.  A slew of high-profile relationships, including a two-year romance with former NASCAR star Danica Patrick and a surprise engagement followed by a not-so-surprising break up to actress Shailene Woodley, have sometimes overshadowed Rodgers' football career. 
His prickly relationship with the press hasn't helped. And his misleading comments about his COVID vaccination status in 2021 caused many fans to move on from the Packers legend.  But it was Rodgers' recent revelation that he credits the hallucagenic drug Ayuhuasca with helping him improve as a player, that scored him a reputation for living an alternative lifestyle.
Aaron Rodgers Goes On A Darkness Retreat For Mental Clarity
With his retirement decision looming, Rodgers will go on a four-day "darkness retreat" starting Thursday to clear his head.  A complete 24-7 sensory-deprivation exercise, Rodgers will endure four days of silence and darkness to help him decide if he's returning to the NFL or retiring after 18 seasons in Green Bay. Giving new meaning to the term quiet quitting, Rodgers told Pat McAfee he may even film the darkness retreat and release the footage at a later time. 
While some would be scared of the dark or silence, Rodgers said he's not worried.  Sharks and heights, he said, are terrifying.  Darkness, not so much.
Newly-retired Tom Brady endorsed Rodgers' unique decision making process telling Pro Football Talk, "I think we all need a little more nature and a little more silence and a little more peace." 
Rodgers has given himself a deadline of March 1 to let the Packers know if he plans to return.  Until then, he's leaving the team, and fans, in the dark.